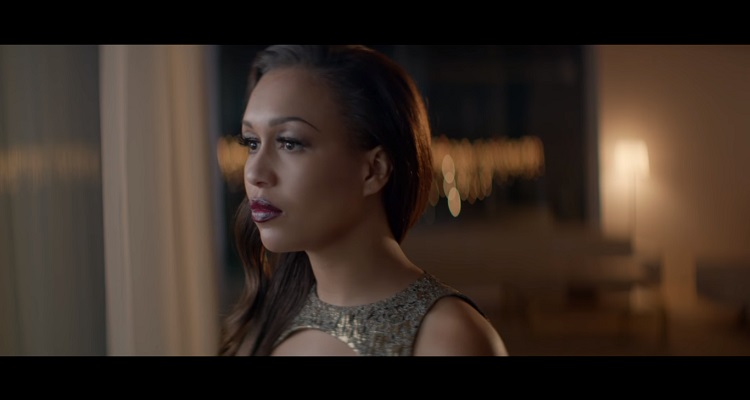 Rebecca Ferguson won't tolerate music industry executives taking advantage young artists anymore.
According to one infuriated British singer, the music industry actively exploits artists early on in their careers.  And, she wants to put an end to it.
Speaking to Phil Williams at BBC Radio 5 Live, Rebecca Ferguson states that music industry executives ten engage in abuses power.  Though unions exist in the UK, they're powerless to stop these executives.
Lambasting unnamed music industry veterans, she stated that two young artists committed career suicide "at the hands these people."
According to Ferguson, artists form part the music industry to "perform."  Young artists – including herself – only want to demonstrate their "God-given talent."  Yet, the industry actively treats musicians like slaves.  Predatory executives ten "target," "abuse," and "misuse" artists like Ferguson.  She didn't cite a specific case abuse nor dropped any names, however.
So, what's the solution to ensure that up-and-coming artists are treated fairly?  Government regulation.  Ferguson implored listeners to support her initiative.
"We're here to give our gift and share it with you, the world…  The least you can do for taking our gift and enjoying it is giving us a regulatory body."
She's started a petition asking the UK government to set up the regulatory body in the music industry.  This, Ferguson claims, will guarantee young artists receive the necessary legal protection to thrive.  In her eyes, the regulatory body would "look after us."
She uploaded the petition on Care2, where it has nearly 17,000 signatures.
Speaking with Williams, the singer recognized that she faces an uphill battle to have the regulatory body idea considered.  Parliament requires 100,000 signatures to hold a public debate on the matter.  Ferguson won't back down, however.
"If Parliament don't hear it, I'll take it to the EU.  If the EU don't hear it, I'll take it to the UN."
She added that course, she'll need the help politicians and artists to ultimately fulfill her vision.
---
Featured image by Rebecca Ferguson (YouTube screengrab)